Specialty Lenses

DAILIES TOTAL1

DAILIES TOTAL1 Multifocal
PRECISION 1
PRECISION 1 FOR ASTIGMATISM
DAILIES AQUA COMFORT PLUS
DAILIES AQUA COMFORT PLUS MULTIFOCAL
DAILIES AQUA COMFORT PLUS TORIC
DAILIES AQUA COMFORT PLUS SPHERE COLORS
AIR OPTIX AQUA +HG
AIR OPTIX AQUA
AIR OPTIX AQUA COLORS
AIR OPTIX AQUA NIGHT & DAY
AIR OPTIX MULTIFOCAL +HG
AIR OPTIX AQUA MULTIFOCAL
AIR OPTIX for ASTIGMATISM +HG
AIR OPTIX for ASTIGMATISM

AVAIRA VITALITY
AVAIRA VITALITY TORIC
BIOFINITY
BIOFINITY ENERGYS
BIOFINITY MULTIFOCAL
BIOFINITY TORIC
BIOFINITY TORIC MULTIFOCAL
BIOFINITY XR
BIOFINITY XR TORIC
CLARITI 1 DAY
CLARITI 1 DAY MULTIFOCAL
CLARITI 1 DAY TORIC
MYDAY
MYDAY TORIC
PROCLEAR 1 DAY ASPHERIC
PROCLEAR 1 DAY MULTIFOCAL
PROCLEAR MULTIFOCAL
PROCLEAR MULTIFOCAL TORIC
PROCLEAR MULTIFOCAL XR
PROCLEAR
PROCLEAR TORIC
PROCLEAR TORIC XR

INFUSE
BIOTRUE 1 DAY
BIOTRUE 1-DAY FOR ASTIGMATISM
BIOTRUE 1-DAY FOR PRESBYOPIA
SOFLENS DAILY DISPOSABLE
SOFLENS DAILY FOR ASTIGMATISM
ULTRA W/MOISTURE SEAL
ULTRA FOR ASTIGMATISM
ULTRA W/MOISTURE SEAL FOR PRESBYOPIA
ULTRA MULTIFOCAL FOR ASTIGMATISM
PUREVISION 2
PUREVISION 2 FOR ASTIGMATISM
PUREVISION 2 MULTIFOCAL
PUREVISION
PUREVISION TORIC
PUREVISION MULTI-FOCAL

ACUVUE OASYS 1 DAY
ACUVUE OASYS 1 DAY FOR ASTIGMATISM
ACUEVUE TRUEYE 1 DAY
ACUVUE MOIST 1 DAY
ACUVUE MOIST 1 DAY FOR ASTIGMATISM
ACUVUE MOIST 1 DAY MUTIFOCAL
ACUEVUE VITA
ACUE VITA FOR ASTIGMATISM
ACUVUE OASYS 2 WEEK
ACUVUE OASYS 2 WEEK FOR ASTIGMATISM
ACUVUE OASYS 2 WEEK FOR PRESBYOPIA
ACUVUE OASYS 2 WEEK TRANSITIONS
ACUVUE 2 2 WEEK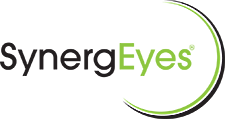 SIMPLIFEYES 1 DAY
DUETTE
DUETTE PROGRESSIVE MULTIFOCAL
SYNERGEYES A, KC, AND MULITFOCAL
SYNERGEYES VS SCLERAL
RGP & Specialty
DAILY WEAR
DAILY WEAR MULTIFOCAL
SCLERAL
Daily Disposable Contacts
Treat your eyes to a new lens every day. The only type of lens designed to optimize comfort, clarity, health and convenience! "New Lenses" typically always feel terrific. Experience a new pair EVERY DAY without the hassle of cleaning and maintenance. No more case…No more solution…
You can potentially even have this experience in a Toric lenses (lenses designed to correct for astigmatism – See Below!)
Soft MultiFocals
Whether you're reading, driving or working on a computer, you can enjoy clear vision* in MULTIFOCAL contact lenses over the age of 40. They're able to provide healthy amounts of oxygen and work to keep your eye moist, all the while resisting deposit buildup. Lenses that provide smooth transition as your eyes move naturally from one focal distance to another - near, intermediate and far.
*Dependant upon parameters of fit and power availability
Astigmatism
Specialty Lenses (for Irregular corneas, keratoconus, post-surgical corneal grafts, etc.)
RGP's (Rigid Gas Permeable)
Gas permeable contact lenses are rigid lenses made of durable plastic that transmits oxygen. GP contact lenses are rigid, but they shouldn't be confused with old-fashioned hard contact lenses, which are now obsolete. The "old hard lens"was made from a material that was not a healthy material for the eye for it did not allow oxygen to pass through the lens.
RGP lenses also provide very good or even great vision are generally very durable and tend to be deposit resistance. With that said, unfortunately RGP lenses require adaptation as they are not nearly as comfortable as soft contacts initially. In most case, the eyes can adapt, but for most people it does take some time (days to weeks). In addition, there is not as much versatility in the solutions available for these types of lenses.
Scleral RGP's
When a RGP design will not fit properly or provide good vision and soft lenses cannot provide good vision.
Fitting of irregular corneas with conditions such as Keratoconus, trauma, or post-surgical deformities to a graft, RK, PRK, LRI, LASIK and LASEK.
In conditions where the cornea and/or sclera are extremely dry and need protection from direct exposure.
It is usually the most efficient lens for difficult contact lens fittings.
Hybrid Contacts
In a hybrid contact lens the central optical zone is made of a RGP material (a button) and is then surrounded by a "skirt" of soft lens material. The goal of hybrid lenses is to provide the crisp optics of a RGP lens combined with the comfort comparable to soft lenses. This type of lens is also designed for patients with Keratoconus and post surgical corneal issues.