Your Contact Lenses
Contact lens fittings are necessary to ensure proper fit and corneal and ocular health. Contact lens fittings are separate from a Wellness Examination. During a contact lens fitting, the Doctor will evaluate the findings from your wellness and vision examination and discuss contact lens options.
Once the appropriate contact lens choice has been made, the staff will instruct you on proper techniques for insertion & removal, and cleaning & care for your contact lenses. The Doctor will then assess the vision and fit of the lenses on your eyes.
You will be scheduled for a follow-up visit to reassess the comfort, clarity and fit of the contact lenses. This visit(s) is necessary to safeguard your ocular health and confirm your satisfaction with the lenses. This follow-up visit is time sensitive since infection and corneal changes can occur rapidly with improper use or abuse of contact lenses. There are times when either the contact lenses or possible the cleaning system must be changed or modified to continue healthy contact wear.
Dr. Uzick & Associates offer contact lenses and fitting for:
Myopia (Nearsightedness)
Hyperopia (Farsightedness)
Astigmatism (blur caused by irregular shap of the cornea)
Presbyopia (The "40+" problem with near focusing)
Other Refractive problems
Clear, comfortable vision may be obtained through use of contact lenses in Soft, Rigid Gas Permeable or Hybrid contact lenses for:
Single Vision (Distance Only)
BiFocal/MultiFocal (Distance and Near)
Rigid Gas Permeable (for Vision and Medical conditions such as Keratoconus)
Sports Vision (Specialized lenses to enhance competitive sports)
Irregular Refractive conditions (astigmatism, keratoconus, RK scars, irregular astigmatism from LASIK)
Post surgical problems (more info)
Other Refractive problems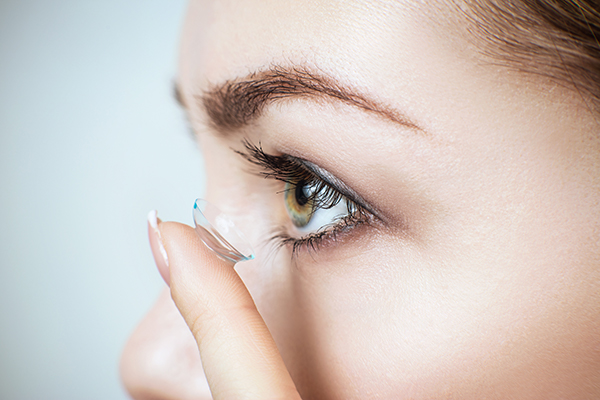 Our Location
8335 Westchester Dr.
Suite 120

Dallas
,
TX
75225
(214) 361-1010
Follow Us
Our Awards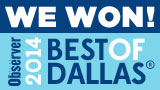 Our Awards